2022 Skyland Ranch Environmental Education Programming
May 17, 2023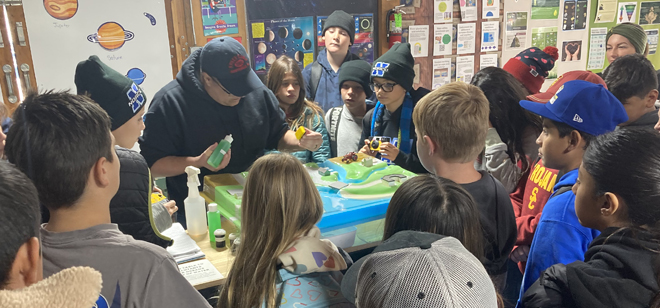 Over summer, Girl Scouts of San Gorgonio Council (GSSGC) served 332 girls in environmental education and an additional 130 students this fall. We established new partnerships with Riverside County and San Bernardino County foster agencies, SBCUSD Homeless Student Program, and Community Action Partnership. Schools served this fall include Corona-Norco and Fontana Unified School Districts. 
Throughout the program students engaged in the SoCalGas Climate Change Challenge. This involved open discussions about their current understanding of climate concepts and how to combat their anxieties with facts about the current and anticipated positive effects of climate change activism and legislation. A specific topic was global warming and the negative effects it has on local ecosystems. Girls learned about ways to decrease our CO2 emissions through energy conservation and efficiency. They each engaged with weather stations to learn the different methods scientists have utilized over time to track the weather and what small steps we can take to address climate change. Each participant received a hand powered crank flashlight to help remind them of their own energy usage and alternatives they can explore at home in their everyday lives.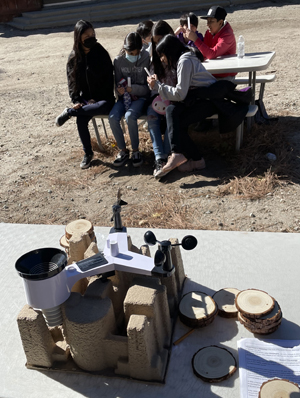 In addition to hands-on activities students engaged in discussions about career opportunities that focus on implementing sustainable practices. Recent impact results show:
88% of students agree they learned how to make a difference in the ecosystem

91% of students agree they learned about a new environmental science career pathway
A student surveyed gave their thanks for the opportunity and for "teaching us new activities on how to protect the world we live in."
And a teacher responded, "For many of our participants, this was the first time they have had an outdoor experience in the mountains."
We currently have ten more schools scheduled for participation after the new year and have several more that are in the process of making arrangements and completing the booking process.