Deer Creek Beach
May 10, 2023
The Trust for Public Land is proud to announce that, in partnership with the National Park Foundation, we have secured the purchase of the 1,280-acre Deer Creek Beach property. This represents a critical step in safeguarding the largest unprotected stretch of California coastline between Mexico and Santa Barbara. Previously under private ownership, the property was the focus of numerous development plans despite being located in a region regularly subject to wildfire and other climate threats. Now, the Deer Creek Beach property will become the latest expansion to the Santa Monica Mountains National Recreation Area and will provide a critical linkage of public open space for a myriad of wildlife and for the 6 million people who live within an hour's drive of the area.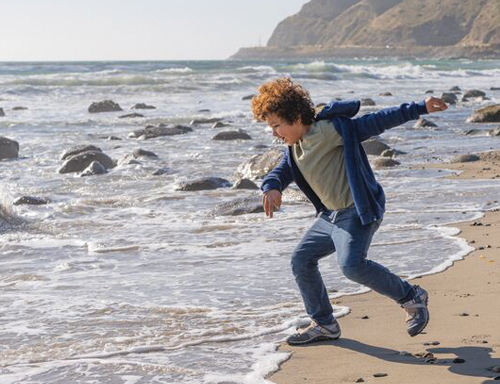 Deer Creek Beach will also serve as the location for a stretch of the proposed Coastal Slope Trail, where backpackers will be able to hike more than 30 miles of California coastline without seeing a single beach house or sprawling mansion–just uninterrupted, breathtaking views of the Pacific Ocean. This land is bustling with biodiversity like mountain lions, deer, and bobcats despite its proximity to a busy metropolis like Malibu. Its protection means large habitat linkages will be safeguarded for better adaptation to hotter and drier climates. During the winter months, whale watchers can enjoy the magical migration patterns of gray and humpback whales through the area, while dolphins and sea lions teem on this largely undisturbed stretch of coastline.
The Santa Monica Mountains are part of Southern California's Transverse Ranges, an area determined by the state to be a high conservation priority given the natural climate solutions that the range provides. Protection of Deer Creek Beach's 1,280 acres will support improved air quality, capture CO2 from the air, and increase the region's resilience to wildfires and other climate threats. The preservation of Deer Creek Beach also advances California's 30x30 initiative, which seeks to protect 30 percent of California's land and coastal waters by 2030 to fight climate change and thwart biodiversity loss. The goal of the initiative is to protect the state's biodiversity and become more resilient to the impacts of climate change.
The Trust for Public Land is grateful to SoCalGas for their support of our Transverse Ranges Climate Conservation Program through their SoCal Climate Champions grant!